Are you planning summer holidays in Sardinia?
Read more in our post about what to eat and do in Sardinia written by locals.
Simone (co-owner of this blog) was born in Sardinia and he decided to share with you his personal story on delicious Sardinian food, how to treat Sardinian people and which Sardinian beaches are the best to visit.
Sardinia is fantastic in all its aspects and we love talking about it all the time. For us, Sardinia is a Caribbean island in Europe and we would recommend it to anybody.
This post may contain affiliate links. We earn a small commission if you purchase something through the affiliate link.
Take your Best shots by a professional photographer in Sardinia and keep beautiful pictures as a great memory from your holidays.
Sardinian Food
As for Sardinian food, you will find incredible products and sometimes unique in its kind. Sardinian food recipes are based on a long tradition and trough the time they become world-known.
PANE CARASAU
Sardinian bread with a very flat and crunchy cylindrical shape that last for a long time. It is one of the oldest pieces of bread and the story says that it was created by the Sardinian women to feed their husbands (sheep pastors) who stayed away from home for a long time.
It has been used by many International Chefs to create their dishes and the well-known dish is Pane Frattau (Flatbread stack with tomato sauce and poached eggs). 
BOTTARGA
Bottarga is cured and air-dried grey mullet roe. It is a great and delicious Sardinian product and the most famous one is made in the Cabras lagoon.
You can use bottarga for appetizers or enrich any pasta dish. Spaghetti with clams and bottarga is one of our favourites, simply delicious.
SARDINIAN CHEESE – Pecorino Sardo
Pecorino Sardo is the king of Sardinian cheese famous worldwide. This delicious cheese is the protagonist of the tables in Sardinia and if you are cheese lover, this one must be on your list to try.
SARDINIAN CHEESE – Casu Marzu
Considered one of the most extravagant delicacies on the planet, it is a delight for lovers of strong cheese.  It is traditional Sardinian sheep milk cheese with insect larvae (maggots).
Basically, fly deposits the eggs and their larvae in the cheese which creates a high level of fermentation inside of the cheese. This makes the cheese more soft like cheese paste.
As it considered illegal, you can still buy it at the black market in Sardinia and we would recommend to try it at least once, in your life, it is definitely an experience!
CULURGIONES
Delicious stuffed pasta originally from the area of Ogliastra in the East of Sardinia. The classic Sardinian recipe included Culurgiones with mint, potatoes and Pecorino cheese.
FREGOLA
Another pasta dish with a long Sardinian tradition. Fregola is made in various types but usually consists of wheat semolina, water and salt that is toasted in the oven.
The composition of fregola is very similar to the couscous, but due to its texture, it is ideal for sauces or vegetable stews. A famous Sardinian dish is a fregola with clams.
SARDINIAN WINE
Sardinian land offers different types of grapes which brings excellent qualities to Sardinian wine. Among the best-known wines are the Bovale, Canonau, Monica or Vermentino.
Where to eat in Sardinia
We have many friends that after living abroad for years decided to come back to their home, Sardinia.
Azienda Agricola Cleopatra
This is the case of Laura and Alessandro who after many years living in Northern Italy decided to move back to this magical island and start a new project.
The project was to create Azienda Agrícola Cleopatra which began with the cultivation of saffron and successively expanded with the cultivation of aromatic herbs and vegetables.  They always treat their products with completely biological systems, creating incredible products while respecting nature.
Turismo Rurale Cortes
A similar case is Lelle and Lisa, a couple of amazing Chefs who created great projects which were awarded by international gastronomic critics. They also decided to return back to Sardinia and start their new project in Tourismo Rurale Cortes.
It is a very nice rural house surrounded by vegetation and nature. It consists of a couple of guest rooms, a restaurant and a swimming pool (open seasonally).
This incredible place is located only about 20km from the Scivu beach (amazing beach in the Arbus Marina on the West coast of Sardinia called Costa Verde).
The last time we have been in Sardinia we had the pleasure to visit the restaurant and it was just delicious. Lelle and Lisa are both focused to use the products from Sardinian land like the saffron of Campidano cited above or seasonal fish.
We tried Fish Menu since Lelle told us that he caught fresh fish last night as his passion is also surfcasting (a type of sport to catch a fish) and Lisa prepared a delicious menu with the products.
Menu in Tourism Rurale Cortes
Homemade Bottarga with celery (fresh and perfect to start)
Catalan Prawns (interesting proposal)
Burrida a la Cortes (Sardinian traditional dish with red-rumped catfish)
Orziadas Fried Mix (Sea anemones) and lobster
Toast with Sea urchins
Fregola with red shrimps and Ravioli with burrata
Ravioli with burrata and bottarga and Spaghetti with sea urchins
Sardinian People
Let me share with you the general image that I have about Sardinian people . In general, people in Sardinia are very good people with a big heart and willingness to help each other.
They are people of few words and very direct in their communication. The reason is that they do not like to waste their energy and that's why they simplify the conversation.
On the other hand, if they are in a group of people, the argument is something very important for them so they can be talking about the same thing for hours. They are often stubborn and very proud (especially of their homeland), and although at first, it is difficult to gain their trust, once they consider you as a friend, you will be always welcomed to their family.
Here are few tips on how not to offed Sardinian people:
First, never refuse an invitation to the bar from a Sardinian person. They could get easily offended and also do not try to pay for them if they invite you.
The second part is about Sardinian beaches. When you go to the beach in Sardinia, always remember to respect the environment, nature and the ocean. There is nothing worse for a Sardinian people than to see tourists who do not respect their island and leave trash and cigarette butts everywhere.
Sardinian Beaches
Sardinia is definitely a paradise in the middle of the Mediterranean. This island offers many beautiful beaches with blue crystal water and white sand.
We wrote two blog posts about the Best Sardinian beaches so click on the links to find out our personal recommendations.
Sardinia – The Caribbean Island in Europe (1st Part)
Sardinia – The Caribbean Island in Europe (2nd Part)
There are more places to go in Sardinia, so continue reading about this amazing island.
Just a personal tip, Sardinia does not offer very reliable public transport, so you are coming to Sardinia for vacation, definitely rent a car.
We always use AutoEurope to compare all deals and to search for the offer.
We can definitely recommend it when you are renting a car as no hidden fees.
Final Words
We definitely recommend visiting this beautiful island as it always remains our second home.
When you visit Sardinia for the first time, and then you come back to your life routine, you might get a special Sardinian disease. This means that your mind and body always want to come back to Sardinia. Many people have been diagnosed with this disease including us and that is why we visit Sardinia, our family and beaches every year.
Feel free to comment below your holiday experience in Sardinia and if you were also affected by the Sardinian disease:)
If you like our post and you would like to receive Weekly Travel and Food Tips, subscribe below to follow our adventures
Subscribe to GET our personal list of 21 TRAVEL APPS!
RELATED AND MOST POPULAR POSTS:
35 Amazing Restaurants where you have to eat in Barcelona
Top 5 Secret places in Barcelona
Our Personal Food Guide in Rome
One Day Travel Itinerary in Bruges Belgium
PIN IT
***version en Espaňol***
Estas planeando las vacaciones en Cerdeňa?
Amigos lectores si habéis llegado hasta aquí es porque estáis planeando unas vacaciones en Cerdeña.
Dentro de vosotros ya sabéis que lo vais a pasar genial y necesitáis algún consejo y nosotros de funfoodtravelling estamos dispuestos en ayudaros.
Cerdeña es fantásticas en todos sus aspectos y me encanta hablar de ella, playas increíbles,comida deliciosa y una población fantastica.
Claro muchos de vosotros estarías pensando, ¿como vas a hablar mal de esta maravilla en el medio del mediterraneo? y yo os contestaría, claro que no puedo!
Ahora os voy a explicar el porque.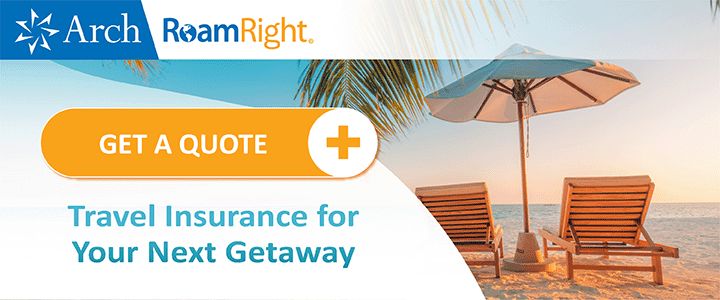 Comida
En cuanto a comida, Cerdeña es una tierra llena de productos incredibles y a veces únicos en su género. Su recetario está cargado de tradición basada en ingredientes que la natura le ha dado en los siglos atrás y que han sabido transformar en excelencia gastronómicas a veces reconocidas a nivel mundial.
Pane Carasau pan por excelencia en Cerdeña de forma cilíndrica muy plana y crujiente de larga duración en el tiempo. Se trata de unos de los panes más antiguos del planeta y se cuenta que fue creado por las mujeres Sardas para dar de comer a sus maridos pastores que con sus rebaño de ovejas quedaban fuera de casa mucho tiempo. Desde unos años viene usado de muchos 👨‍🍳 Chefs de fama internacional para componer sus platos. Unos de los platos mas conocidos el el Pane Frattau.
Bottarga: son huevas de pescado (mujol o Liza) saladas y secas. Producto de excelencia de esta tierra (la bottarga de Cabras es famosa a nivel mundial) viene usada para crear aperitivos o para enriquecer la pasta. Spaghetti almejas y bottarga es una de mis preferidas, simplemente Deliciosa.😋
Pecorino Sardo: Es el Rey de los quesos en Cerdeña, famoso a nivel mundial. Vanta numerosos premio en particular desde el 1996 la denominación DOP . Este queso es el protagonista de las mesas en Cerdeña y si te gustan los quesos te puedo asegurar que te vas a enamorar de este queso curado.
Casu Marzu: Considerado uno de los manjares mas extravagantes del planeta, es una delicia para los amantes de los quesos fuertes. La traducción literal seria "queso podrido" y su base es el pecorino sardo que hemos citado anteriormente pero con larvas

de la mosca del queso

Phiopila casei( si chicos/as habeis leido bien, larvas). En pocas palabras esta mosca deposita los huevos y sus larvas en el queso crean un nivel alto de fermentación en su interior reblandecendo la pasta del queso. Considerado ilegal se puede encontrar en el mercado negro y os recomiendo que lo probéis una vez en la vida.
Culurgiones: Pasta rellena en forma de espiga de trigo, originaria de la zona de Ogliastra en el este de Cerdeña es conocida a nivel mundial (muchos Chef están afacinados de su particular forma). Suele prepararse en su receta más clásica con un relleno de patatas menta y queso pecorino fresco.
Fregola: Otra pasta de la tradición Sarda. Son esferas hechas con sémola de trigo, agua y sal que sucesivamente vienen tostadas en el horno. Muy parecida como composición al couscous , sin embargo debido a su base tiene un acabado mas rugoso ideal para salsas o menestras. Un famoso plato es fregola con almejas .
Vino: tradición milenaria en esta tierra, cuenta con diferentes tipos de uvas y calidades excelsa de vino que, muchas veces vienen premiadas a nivel mundial. Entre los mas conocidos están el Bovale, Canonau o Monica entre los tintos o el Vermentino entre los blancos.
Nos encanta esta tierra y creo fortemente que podria ser una tierra autosuficiente, porque realmente si conoces un poco la isla y su entorno no falta de nada.
Siempre dentro el argumento comida os voy a contar realidades que están naciendo de un par de años a esta parte en la isla. Son siempre mas amigos y conocidos que deciden volver en Cerdeña después de haber vivido en otras partes de Italia Italia o del Mundo. Estos héroes del nuevo milenio 🤠 han decidido de la nada crearse nuevas oportunidades de trabajo interesantes en la isla.
Este es el caso de Laura y Alessandro que después de muchos años viviendo en el norte de Italia (Laura es Bresciana ) decidieron mudarse en esta tierra mágica y empezar el propio proyecto . Se trata de Azienda Agrícola Cleopatra, un proyecto que empezaron con la cultivación de azafrán, productos de excelencia mundial, y sucecivamente ampliandose con la cultivación de hierbas aromáticas y legumbres siempre tratados con productos y con sistemas completamente Biológicos, creando productos increíbles y respetando la natura y su territorio.
O el caso de Lelle y Lisa, pareja de grandes Chefs que cuentan en su espaldas varios proyecto premiados por la críticas gastronómicas internacionales ). Ellos también después de muchos viviéndo a pie del cañón en el Exterior decidieron volver y empezar sus nuevo proyecto en Cerdeña Turismo Rurale Cortes.
Se trata de un casolar muy bonito en un altiplano circundado de vegetación y natura. Tiene en sus estructuras un par de habitaciones para los huéspedes, un restaurante y una piscina (abierta en temporada ). Este increíble sitio perfecto para relajarse dista solo unos 20km de la la playa de Scivu (un increíble playa en la marina de Arbus en la costa oeste de Cerdeña denominada Costa Verde).
La ultima vez que hemos estado en Cerdeña hemos tenido el placer de ir a comer hay y os puedo asegurar que ademas de ser unos grandes anfitriones vais a comer de maravilla. Están centrados en productos del territorio, y su excelsa calidad (un ejemplo son el azafrán del campidano citado arriba, pescados de temporada y carne autóctona a km0)
Aqui os dejo un par de foto de la velada y os digo que esa noche hemos comido pescado ya que lelle nos contó que es un apasionado de surfcasting (un tipo de pesca) ademas de ser un gran anfitrión y lisa tiene unas manos en cocina increíbles.
Menu
Bottarga hecha en casa con apio (fresca y perfecta para empezar)
Gambas a la catalana (interesante propuesta)
Burrida a la cortes (plato de la tradicion sarda con pintarroja , comúnmente llamado tiburón gato)
Fritura mixta de orziadas (anémonas de mar) y bogavante (sabor de mar al estado puro 😉
Tostas con erizos de mar (otra grande bocado con producto de calidad)
Fregola con gamba roja y ravioli de burrata y bottarga (excelentes)
Ravioli con burrata y bottarga y espagueti con erizos de mar: visto la alergia a las gambas de unos de nosotros han tenido la cortesía de preparar otro tipo de pasta Infinitamentes gracias 🙏
Población
Voy a contar la imagen general que tengo de los Sardos. Si habéis conocido o tenéis algún amigo de Cerdeña sabéis que en general son persona muy buenas y con un corazón muy grande siempre dispuestos a en ayudara los demás.
Personas de poca palabras y muy directos, decimos que no le gusta gastar energías inútiles y simplifican 😜 sin embargo, si están en grupo y el argumento es algo muy importante para ellos pueden estar hablando de la misma cosa por horas. Suelen ser a veces testarudos y muy orgullosos (sobretodo de su tierra natal), y aunque al principio es difícil conquistar sus confianzas, una vez que os consideran amigo os aseguro que es como si vais a hacer parte de la familia y en sus casas y en su tierra nos os va a faltar de nada.
Os voy a dar consejos para no decepcionar un Sardo:
no rechazar nunca un invitaciones al bar de parte de un Sardo, se podria ofender ,y nosotros no queremeos ofender esta fantastica poblaciones verdad y no intentes pagar antes que el 😂😜!!.

Cuando vayas en las playas de este paraíso, acordate de respetar el ambiente la natura y el océano , no hay cosa peor para un Sardo que ver turistas que no respeten su casa y dejen basura en las playas. Te aseguro que no quiero ser en tu sitio si lo haces. 😅 Tendría que ser una cosa normal y dada de hecho, asi que disfruta de tu vacaciones y no te olvides de tirar la basura en apósitos contenedores o si no ves ninguno llévate la bolsas hasta tu casa ( no te costa nada ), y si te gusta fumar procúrate un contenedor de plástico y tíra las colillas hay.
Playas en Cerdeňa
Decimos que es un paraiso en el medio del mediterraneo y tiene un infinidad de lugares uno mas bella que otra con aguas cristalinas de diferente tonalidades y playas de arenas estupendas.
Si quieres saber un poco mas sobre este argumento puedes dar un ojeada a nuestros anteriores Posts sobre esta isla.
Sardinia!! The Caribbean island in Europe Part 1
Sardinia!! The Caribbean Island in Europe Part 2
Resume Final
Pensó que si estais planeando unas vacaciones en esta preciosa isla teneis que estar preparados solo a dos cosas.
Disfrutar a pleno de la isla.
Cuando vais a volver vuestra rutina tener en cuenta que probablemente vais a tener el "mal de Cerdeña".
Se trata de una síndrome benigna que afecta a la mayoría de los visitantes de la isla, los síntomas son ganas de volver a Cerdeña en cuanto puedas porque lo vas a necesitar y a veces te lleva a mudarte definitivamente en este paraíso.
Un ejemplo de diagnosticados son los chicos de la cual os he hablado antes, y nosotros.
Mika (co-owner de este blog ) ya no ve la hora de volver a Cerdeña ( ya la llama casa 🏠🙀😻 ).
Entonces si estáis dispuestos en afrontar estas dos cosas os puedo augurar solamente unas buenas Vacaciones.