We were living in Amsterdam for about a year when we heard about Alkmaar Cheese Market for the first time. We had no idea that Alkmaar is located about 35min by train from Amsterdam which makes it a perfect day trip.
From April to September, you can visit this world-famous cheese market in Alkmaar and see something unique which probably you won't be able to see anywhere else outside of the Netherlands.
This post may contain affiliate links. We earn a small commission if you purchase something through the affiliate link.
When we visited Alkmaar we decided to write a post about it to give you tips on how to get there, why this cheese market is so famous and where to have lunch in Alkmaar.
When you travel, we always recommend having travel insurance. Our favourite is definitely World Nomads which you can adjust according to the destination or activities you will be doing at your holidays.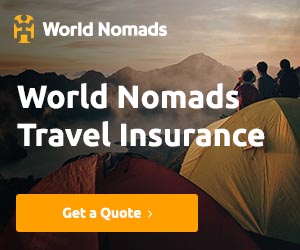 How to get to Alkmaar Cheese market
By Train
Alkmaar is located about 35 min by train from Amsterdam which really makes it perfect for a one day trip.
We caught train close to our house at Amstel station, however, if you are not so familiar with the public transport in Amsterdam, it is better to go to Central station and catch the train from there.
You can buy a round ticket, we paid around 9 EUR/one way/person (2019). When you get to Alkmaar, get off the train and follow the cheese market sign (boxes). In front of the train station, there was also a lady dressed in traditional clothes giving information about the cheese market and map of the city.
From the train station, you walk about 10min to the main square Waagplein where the Alkmaar cheese market is held.
By Car
If you have a car, or you want to rent one, there is also the possibility to visit Alkmaar Cheese market by car. It takes about the same time but a car gives you more flexibility and freedom to stop whenever you like.
Read our Guide with Unique tips on How to get budget car rental.
If you want to stay longer, you can also sleep in Alkmaar and discover this city even more. We did not stay in any hotel however we other visitors recommended Kings Inn City hostel which is located just a few meters from the cheese market.
When to visit Alkmaar Cheese Market 2019
In 2019 Alkmaar Cheese Market takes places from the 29th of March till 27th of September, every Friday from 10 am until 1 pm. During July and August, there is also an evening cheese market every Tuesday.
If you don't want to plan or organize anything, you can easily take an Alkmaar Private Walking Tour which lasts about 2 hours which will take you to discover not only cheese market but also hidden gems of this city.
Our Tips for visiting Alkmaar Cheese Market
This market is world famous cheese market which means it is a major tourist attraction and it will be crowded by many people.
Go Early
Alkmaar cheese market starts at 10 am, however, we definitely recommend arriving at least 30 min before the market starts. We caught a train at 9 am and we got to the main square around 9.45 am, which was probably too late.
Stand on right or left side from the Cheese museum
When we arrived, it was totally crowded so it was difficult to find a spot where you can see the market.
When you arrive earlier the best spot is either on the right side or left side from cheese rows. You will be able to get better foto/video and also see running cheese bearers carrying the cheese to the market.
Visit Cheese museum
During our visit it started to rain so visiting the Cheese Museum in Alkmaar was a perfect choice. During the visit, you discover a history of cheesemaking, dairy trade and farming culture.
Opening hours:
Monday – Thursday: 10 am – 4 pm
Saturday: 10 am – 4 pm
Friday: 10 am – 4 pm (During Cheese Market it opens at 9 am)
Entrance: 3.50 EUR/person
Buy Cheese at the market stands
There are plenty of market stands selling souvenirs and cheese. This is the best place to buy original cheese from Alkmaar and other varieties.
We bought two different types, young and old cheese to see what is the difference between both.
There is more in Alkmaar than Cheese market
We are talking only about the Alkmaar cheese market, however, there is much more to see.
Alkmaar has a beautiful historical city centre, many museums such as Beer Museum or Beatles Museum, a great offer of restaurants and bars and a beach just about 15 min away.
History of Alkmaar Cheese Market
The year which Cheese market was considered as an official market was in 1593. Since then the Alkmaar Cheese market has always taken place on the Waagplein square.
Due to its expansion, the houses around the square had to be demolished to create more space for the market.
In the 17th century, cheese was traded on Friday and Saturdays, however, nowadays there is no real trade conducted at the market.
Before the market is opened, there is a lot of work to do.
The cheese will arrive from the Campina and Cono factories directly to the Waagplein square. 
At 7 am, the kaaszetters (setters) start to unload and set up the cheeses. The cheese is tested for taste, fat, moisture and number of holes and then the cheese is carried to the Weighing house for further inspection.
At 10 am the bell rings as a signal that the market is opened. The samplers and trades start inspecting the cheese. The price per kilo is bargained and when a deal is made, they will symbolically clap of hands and shout the price.
When the deal is made, the cheese is loaded on a barrow and carried to the Weighting house where is weighted and paid for.
During the process, the cheese is carried on a wooden barrow hanging between two cheese carriers which can hold up to 8 Gouda Cheeses. The full barrow which can weight up to 125-130kg is not very easy.
Check this video to see how they carry the cheeses with special walking rhythm to make it easier.
Where to have lunch in Alkmaar
After the market, there is a right moment to have some lunch in Alkmaar.
Start walking from the Cheese Market and you will discover that Alkmaar is full of cosy restaurants and cafes with many options to have a delicious lunch.
We opted in for a Rotisserie IJkgebouw just about 15min walk from the Cheese Market.
After the rain in the morning, the sun returned so we were able to enjoy our lunch at the terrace of this amazing restaurant. Inside of this restaurant you can still see some old furniture and paintings on the wall as this whole building used to be a school.
We chose Club Sandwich and Baba Ganoush also made as a sandwich. We both agreed that the food was delicious and the perfect for lunch in Alkmaar.
Do you have any other recommendations for Alkmaar Cheese Market? Did we miss something?
We loved this experience, it was something unique to see and we would recommend it to anybody as a perfect one day trip from Amsterdam.
Feel free to comment below and contact us with your suggestions. We welcome any recommendations!
Read more about another option for One day Trip from Amsterdam and visit Utrecht.
Take some amazing pictures on the road by the professional photographers and keep the memory of your trip forever.
If you like our post and you would like to receive Weekly Travel and Food Tips, subscribe below to follow our adventures
Subscribe to get Weekly updates and 21 BEST TRAVEL APPS
RELATED AND MOST POPULAR POSTS: 
7 Non Touristy things to do in Prague
One Day trip from Amsterdam: Utrecht
35 Amazing Restaurants where you have to eat in Barcelona
Top 5 Secret places in Barcelona
One Day Travel Itinerary in Bruges Belgium
PIN IT
***version en Espaňol***
Estuvimos viviendo aqui en Amsterdam durante aproximadamente un año cuando nos enteramos de Alkmaar Cheese Market por primera vez.
No teníamos idea de que Alkmaar se encuentra a unos 35 minutos en tren desde Ámsterdam, lo que lo convertio en un viaje de un día perfecto.
Desde Abril hasta Septiembre, puedes visitar este famoso mercado de Quesos en Alkmaar y ver algo único que probablemente no podrás ver en ningún otro lugar fuera de los Países Bajos.
Cuando visitamos Alkmaar, decidimos escribir un post al respecto para darte algún consejos sobre cómo llegar allá, porque este mercado de quesos es tan famoso y dónde almorzar en Alkmaar.
Cómo llegar al mercado de Quesos de Alkmaar
En tren
Alkmaar se encuentra a unos 35 minutos en tren desde Amsterdam, lo que lo hace un destino imperdible si te encuentras en la capital de los Países Bajos 🇳🇱.
Nosotros tomamos el tren cerca de nuestra casa en la estación de Amstel; sin embargo, si no estás tan familiarizado con el transporte público en Ámsterdam, es mejor ir a la Estación Central y tomar el tren desde allí.
Tienes dos opciones, comprar el billete en internet o directamente en las estaciones, nosotros pagamos alrededor de 9 EUR / por trayecto / persona (2019).
Cuando llegues a la estación de Alkmaar, tienes solo que seguir las indicaciones (son cajas amarillas) para llegar al mercado de quesos. Como bajes del tren, en frente de la misma estación, también había una señora vestida con ropa tradicional Holandesa que informaba sobre el mercado de quesos y tenia la mapa de la ciudad para repartir a los turistas interesados.
Desde la estación de tren, camine unos 10 minutos hasta la plaza principal de Waagplein, donde se celebra el mercado de quesos de Alkmaar.
En automóvil
Si tienes un automóvil o deseas alquilar uno, también existe la posibilidad de visitar el mercado de quesos de Alkmaar en coche sin mucho problemas. Se tarda más o menos el mismo tiempo, sin embargo un coche le brinda más flexibilidad y libertad para detenerse cuando lo deseas.
Lea nuestra guía con consejos únicos sobre cómo obtener un alquiler de coche económico.
Cuándo visitar Alkmaar Cheese Market 2019
En 2019, el mercado de Quesos de Alkmaar tiene lugar desde el 29 de marzo hasta el 27 de septiembre, todos los viernes de 10 am a 1 pm. Si os puede interesar durante todo julio y agosto, también hay un mercado de quesos todos los martes por la noche.
Nuestros consejos para visitar el mercado de Quesos de Alkmaar
Este mercado es actualmente el mercado de quesos más famoso del mundo, lo que significa que es una de las principales atracciones turísticas de este pais y estará lleno de gente.
Despierta !!! Mejor ir temprano
El mercado de quesos de Alkmaar comienza a las 10 am, sin embargo, definitivamente recomendamos llegar por lo menos 30 minutos antes de que comience el mercado.
Cogemos un tren a las 9 am y llegamos a la plaza principal alrededor de las 9.45 am, lo que probablemente fue demasiado tarde porque ya estaba lleno de personas.
Puedes mirar el espetaculo sea a la derecha que a la izquierda del museo de los quesos. Cuando llegamos, estaba totalmente lleno, por lo que era difícil encontrar un lugar donde poder ver el mercado y lo que estaba pasando. Asi que mejor que llegues temprano y te coloques en los mejores lugares del lado derecho o del lado izquierdo de la plaza, asi podrás obtener una mejor foto/video y también veras los chicos que llevan los quesos en el mercado desde un lado a otro.
Visita el Museo del Queso
Durante nuestra estancia comenzó a llover, por lo que visitar el Museo del Queso en Alkmaar fue una elección perfecta. Durante la visita, descubrimos la historia de la fabricación de quesos, el comercio de los lácteos y la cultura agrícola.
Horario de apertura:
Lunes a jueves de 10 a 16 horas
Sábado de 10 a 4:00
Viernes: de 10:00 a 16:00, durante el mercado de quesos, abierto a las 9:00.
Entrada: 3,50 EUR por persona.
Ya que estas puedes comprar quesos en los puestos de venta que están justo en el mercado. Hay muchos puestos en el mercado que venden recuerdos y quesos, y este es el mejor lugar para comprar quesos deliciosos original de Alkmaar y otras zonas.
Compramos dos tipos diferentes, uno jóven y otro curado para ver cuál es la diferencia entre ambos.
Hay más en Alkmaar que solo Mercado de Quesos
Estamos hablando solo del mercado de quesos de Alkmaar, sin embargo, hay mucho más que ver. Alkmaar tiene un hermoso centro histórico de la ciudad, muchos museos como el Museo de la cerveza o el Museo de los Beatles, una gran oferta de restaurantes y bares y una playa a solo 15 minutos de distancia.
Historia del Mercado de Quesos de Alkmaar
El año en que el mercado de quesos se consideró un mercado oficial fue en 1593. Desde entonces, el mercado de quesos de Alkmaar siempre ha tenido lugar en la plaza Waagplein. Debido a su expansión, las casas alrededor de la plaza tuvieron que ser demolidas para crear más espacio para el mercado.
En el siglo XVII, el queso se comercializaba los viernes y sábados, sin embargo, hoy en día no hay comercio real realizado en el mercado.
Antes de que se abra el mercado, hay mucho trabajo por hacer.
El queso llegará de las fábricas de Campina y Cono directamente a la plaza Waagplein. A las 7 am, los kaaszetters (setters) comienzan a descargar y configurar los quesos. El queso se prueba para determinar el sabor, la cantidad de grasa , la humedad y el número de orificios que tiene, luego el queso se lleva a la sala de pesaje para una inspección más detallada.
A las 10 de la mañana suena el timbre como señal de apertura del mercado. Desde ahí los expertos y comerciantes comienzan a inspeccionar los quesos.
El precio por kilo se negocia y cuando se hace un trato, ellos aplaudirán simbólicamente y gritarán el precio. Cuando se hace el trato, el queso se carga en una carretilla y se lleva a la casa donde se le da el peso total y se paga.
Dónde almorzar en Alkmaar
Después que acabe el mercado, encontramos un sitio perfecto para almorzar en Alkmaar.
Si empiezas a caminar descubriras que Alkmaar está lleno de acogedores restaurantes y cafés con muchas opciones para disfrutar de un delicioso almuerzo.
Optamos por la Rotisserie IJkgebouw a unos 15 minutos a pie del mercado de quesos.
Después de la lluvia de la mañana, regresó el sol, así que pudimos disfrutar de nuestro almuerzo en la terraza de este increíble restaurante.
Dentro de este restaurante todavía puedes ver algunos muebles antiguos y pinturas en la pared, notaras que todo este edificio solía ser una escuela.
Elegimos el Club Sandwich y Baba Ganoush también hecho como un sándwich. Ambos acordamos que la comida era deliciosa y perfecta para nuestro almuerzo en Alkmaar( y que pena no haber podido cenar haya porque había sido seguro una grata sorpresa).
¿Tiene alguna otra recomendación para el mercado de quesos Alkmaar?
¿Nos perdimos algo?
Nos encantó esta experiencia, fue algo único que ver y lo recomendaríamos a cualquiera como un viaje perfecto de un día desde Amsterdam.
Siéntate libre de comentar a continuación si te apetece y contáctenos si tienes alguna sugerencia, estaremos encantados de contestarte lo mas pronto posible.
Lea más sobre otra opción para un viaje de un día desde Ámsterdam y visite Utrecht.
Síganos para obtener cada semana interesantes consejos de viajes basados en los lugares que visitamos, recetas de cocina fáciles y resultonas y reseñas de restaurantes que hemos probado y nos han gustado.