This week we write about a Japanese restaurant serving delicious Yakitori which we have recently discovered in Amsterdam.
You might already know that two of our big passions are food and travel.  If you are following us right here or in social networks, you might also know that we really love Japan.
This post may contain affiliate links. We earn a small commission if you purchase something through the affiliate link.
If you are also beer lover, visiting Amsterdam offers a great opportunity to see Heineken Experience to discover what lies behind the doors of the former Heineken Brewery.
So far Japan has been our best trip and number one destination in the world.
****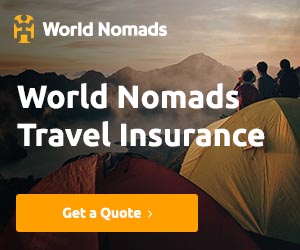 ****
The food in Japan is something extraordinary and we are in constant search for delicious and authentic Japanese food in Europe.
We found one of these restaurants with amazing Japanese food in Amsterdam and we wanted to share with you our experience.
Japanese Yakitori in Izakaya
This restaurant is a typical Izakaya that you could find at any corner of Japan, however, they serve Japanese speciality Yakitori in the Dutch capital.
In Japan, in general, Izakaya is defined as a Japanese bar or restaurant where you find food and beverages and it is a popular place to visit after work.
Yakitori in its original version referred to pieces of chicken skewers (called Kushi) cooked on a customized grill.
They are usually grilled covered by teriyaki sauce (or with sauce on the side), which is based on soy sauce, mirin sugar and sake. Nowadays, yakitori can be made with almost any type of meat, fish or vegetable.
Hakata Senpachi in Amsterdam
The Japanese restaurant specialised in Yakitori in Amsterdam is called
Hakata Senpachi
and it is located in the Southern part of the city very close to the RAI convention centre.
When you enter the restaurant, it seems that you have been magically catapulted to Japanese Izakaya with traditional design and kitchen with a grill in the middle.
During our visit, we decided to sit outside at the long tables which are mostly shared. You can also sit inside to see the whole restaurant movement however we took advantage of nice weather to enjoy our evening outdoors.
Japanese Menu in Hakata Senpachi Amsterdam
The menu is provided in a black and white copy which is written in Japanese and English accompanied by a number that represents the dish. With this menu, you will also get another two small menus where you write your order plus the quantity of each dish.
At first, it may seem a bit complicated to understand, but when you writing start your order it will become easier.
Our Japanese Dinner
We started with some classics Edamame and Cucumbers accompanied by Mayo, Fish Roe and Moromi miso (it is a soybean paste fermented with orzo and cereals).
We continued with a Fried eggplant with delicious miso.
Next dish was Takoyaki (balls consists of wheat flour dough, water and octopus) which tasted delicious.
We came to this restaurant to eat Yakitori, the speciality of the house, so of course, we had to try some of these delicious Japanese skewers.
Time for Yakitori in Amsterdam!
We tasted several different types of Yakitori and the ones we really liked, we just ordered them again.
We can definitely recommend the chicken yakitori, mainly chicken hearts (our favourite), and others like pork belly with sweet miso or the Special with Iberico pork meat.
We have also seen that during the weekend they are opened for lunch as well and they offer Ramen as an extra dish on the menu. Although we have not tried it, the two young men next to us both confirmed that Ramen soup was super tasty so we are thinking of going back soon.
Our Conclusion
Overall, the food was delicious and we are happy that we found this hidden gem of Japanese cuisine in Amsterdam.
We totally recommend it, as apart from amazing food, they also provide a great service which has been very nice and attentive during the whole night.
To drink, you will also find many different types of Japanese sakes, beers and wines so cheer to it!
What is your favourite Japanese restaurant in Amsterdam?
Did you have a chance to visit this restaurant?
If you know any other hidden gems of Amsterdam which you would like to recommend, feel free to contact us, we will be happy to taste something new.
Where to stay in Amsterdam?
If you are visiting Amsterdam for a few days, there are plenty of options for your stay. You can search from budget accommodation to 5-star hotel, however, in general, Amsterdam is quite expensive so take your time to search for the best option for you.
You can find all types of accommodations in Agoda.com. Our Top Picks are Eden Hotel Amsterdam and CitizenM Amstel Amsterdam, both located in the city centre.
For budget travellers, we recommend searching at hostelworld.com as they offer a large variety of hostels in Amsterdam. Our Top Tip is Central Station Hostel and Stayokay Amsterdam Stadsdoelen.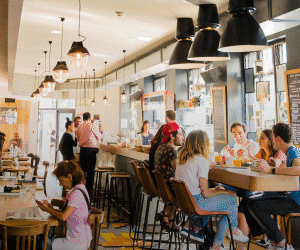 If you like our post and you would like to receive Weekly Travel and Food Tips, subscribe below to follow our adventures
Subscribe to get Weekly updates and 21 BEST TRAVEL APPS
Recommended  Tours in Amsterdam?
Amsterdam offers many amazing things to see and do, however, there are certain places which you should not miss.
Make sure you also experience Amsterdam from Canal and you take
Canal Cruise
. You will discover the historical city centre from a different perspective.
Another activity which you should not miss is visiting
Rijksmuseum
with over 400 masterpieces by artists like Frans Hals or Rembrandt.
And while you are visiting all these amazing places, hire a
professional photographer
and keep the memory of your trip forever.

RELATED AND MOST POPULAR POSTS: 
Unique Day Trip from Amsterdam: Alkmaar Cheese market
One Day trip from Amsterdam: Utrecht
35 Amazing Restaurants where you have to eat in Barcelona
Top 5 Secret places in Barcelona
PIN IT
***version en Espaňol***
Esta semana os quiero a escribir sobre un restaurante que hemos descubierto en la bella Amsterdam.
Ya del nombre de nuestro blog sabéis que dos de nuestra pasiones son la comida y los viajes y si nos estais siguiendo justo aqui o en la redes sociales conocéis nuestro amor por el Japón.
Hasta ahora ha sido nuestro mejor viaje y os puedo asegurar que la comida (cualquiera🤩 ) esta alucinante en el pais Nipón. Es por eso que hoy os vamos a hablar de un sitio que no has recordado nuestro viaje a esas tierras.
Se trata de un restaurante Japonés en Amsterdam. Un típico Izakaya que podrías encontrar en cualquier rincón de Japón, sin embargo tiene su especialidad que son los yakitori y se encuentra en la capital Holandesa.
En Japón se define Izakaya un bar o restaurante japonés donde se sirve comida y bebida y a lo cual se suele ir después del trabajo.
Los yakitori en su versión original se referían a piezas de pollo que venian ensartados en pinchos (llamados kushi) cocidos en una parrilla hecha a propósito.  Vienen mojados o acompañados de salsa teriyaki, que tiene como base salsa de soja, mirin azúcar y sake.
En la actualidad se hacen yakitori con casi cualquier tipo de carne, pescado o verdura.
Hakata Senpachi en Amsterdam
El restaurante se llama Hakata Senpachi y se encuentra el la zona sur de la ciudad muy cerquita de el centro de convenciones RAI.
Cuando entras parece que mágicamente te hayas catapultado en el pais nipón 🇯🇵🤪, sea el estilo que su comida es igualito que cualquier izakaya que podrías encontrar por haya.
En nuestra visita decidimos sentarnos fuera donde tienen mesones para compartir y visto que por una vez el meteo permitió o (cosa bastante rara en esta ciudad) disfrutamos de la velada al aire libre.
Para elegir tienen un Menú de fotocopias en blanco y negro que está escrito en Japonés y Ingles acompañados de un numero que representa el plato.
Con ese Menú tienes otro dos pequeños Menús donde escribes en que cantidad quieres ese plato . Al principio puede paraecer un poco complicado de entender pero como le vas pillando la mano es muy simple.
Empezamos con unos classicos Edamame y sal y unos Pepinos acompañados de mayo, huevas de pescado y moromi miso (es una pasta de soja fermentada con orzo y cereales).
Seguimos con una Berenjena frita con miso riquísima 🤤
Y unos Takoyaki (bolitas que tienen como base una masa de harina de trigo agua y pulpo) estaban bien hechas y bastante buenas.
Y ahora lo mejor de la casa.
Probamos varios Yakitori y a veces repetimos . Os puedo recomendar sin duda alguna los clásicos de pollo, los de corazones de pollo (mi favorito), los de panceta con miso o tambien el especial de carne ibérica .
Hemos visto que el fin de semana y los dias que abren por la comida tienen también Ramen y aunque no lo hemos probado dos jóvenes a nuestro lado nos confirmaron que estaba rico asi que tenemos la excusa para visitar esta casa otra vez.
En general a sido una agradable experiencia y una fortuna de encontrar esta gema en Amsterdam.
Lo recomiendo totalmente ya que ademas de todo el servicio a sido muy cordial y atento y como punto mas tienen una carta de sakes y vinos y sirven también cerveza Japonesa de tirador.
Si conoces algún otro rincón en esta ciudad que os quiere recomendar o quieres compartir tu experiencia en Hakata Senpachi no dudes en escribirnos aqui abajo, estaremos felices de contestar.
Síganos para obtener cada semana interesantes consejos de viajes basados en los lugares que visitamos, recetas de cocina fáciles y resultonas y reseñas de restaurantes que hemos probado y nos han gustado.