India is a completely diversified country.
Everything from location, language, traditions, dresses,  food and so on are super different from the North to the South to the East and to the West of the country.
This is a Guest post from Jimmy & Tah from DivertLiving.
***
Indian cuisine has been a popular one ever since ancient times and for sure you will find many different facts about Indian food. Some foods are super native, while the others have been taken from the other regions of the world and remade with an Indian twist. 
In this blog, we take you through an Indian food tour across the most famous states of India and suggest the best of delicacies to feast on! 
This post may contain affiliate links. We earn a small commission if you purchase something through the affiliate link.
****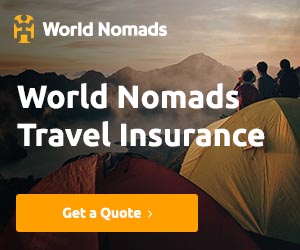 10 Best Getaways for Indian Cuisine
Delhi
Let us start off from the capital city of India, Delhi. There are so many things you must try in Delhi.
If you are talking about street food, then grab those hot Aloo- Tikkis, spicy Chats, and super tasty Gol Gappe.
If you want to try out the Best Paranthas, then head towards Wale Gali in Chandni Chowk.
For the non-veg lovers, the eateries near Jama Masjid is the best choice. Try your hand on some Butter chicken and hot Kebabs that you will ask for more!
If you have time, visit the biggest spice market in Asia in Delhi. 
Mumbai
Mumbai food is widely talked about, across the country.
If you are in Mumbai, start your Indian food tour from Vada Pao. This spicy bread and potato are so delicious that you can't stop with just one!
Vada Pao originated from Mumbai, they say. Go to Gulmohar Road and ask for Anand food stall. You get the best Vada Pao there.
Again, for the non-vegetarians, you must try Keema Pav in Olympia Coffee House and Chicken Rolls in Bademiya.
Love seafood? Then, have tasty crab at Mahesh Lunch Home.
Shawarmas are also awesome in many places in Mumbai. Search for a good Shawarma place near you and taste it for sure. 
Punjab
The state of fun-loving people is blessed with an awesome range of Indian dishes.
Punjabi Dhabas are world-famous and loved by people across the globe. If you are in Amritsar, you must taste Kulchas. They are amazing with Punjabi curries.
Apart from that, you should try Amritsari fish, Tandoori chicken, Butter Chicken, and Paneer varieties.
End everything with a thick, creamy glass of Lassi.
You get the world's best Lassi in Punjab.
Sikkim
The small, cosy state of Sikkim has the Tibetian influence in its cuisine.
Hot, soupy and tasty Thukpas are mandatory when are in Sikkim.
Try out there various types of Indian momos with a red sauce that elevates your mood to the max.
If you are vegetarian, do not miss out to try Aloo varieties in Sikkim. They are very different and delicious.
Goa 
Goan culinary is unique in its own way.
Seafood is the most important part of this Indian cuisine. Crab XecXec curry, Sorpotel, and Goan prawn curry are must- have Goan dishes.
Apart from that, you can have Chicken Cafreal and Ambot Tik.
Feni is local alcohol in Goa that you can order along with food.
For the desert, have Bebinca a super – sweet dish of Goa to finalize the food tour in this amazing city.
Kolkatta
The sweet capital of India, Kolkatta is a place you can trust for an exclusive food tour.
You may have had Rasogolla from anywhere in the world. But, you must gulp some in Kolkatta to get the original taste of it.
Sandesh is another famous sweet one should savour when in Kolkatta.
Fish is very famous here. Sorshe Ilish is a dish made with Ilish fish in a mustard chutney. This is a must-have when you are in Kolkatta.
Try out the various range of Chops and Cutlets. Alu Posto is a must-try food in Kolkatta. Kosha Mangsho and Bhetki Macher Paturi are other dishes you should try here.
End this exclusive food journey with Misti Doi, the best dessert in Kolkatta. Carry some Kaalakand when you return from Kolkatta. 
Telangana
The world-famous Hyderabadi Biriyani is a must-try food in India.
Head to Hyderabad in Telangana just to eat the best Biriyani. Paradise Biriyani is a famous biriyani place there. Apart from that, you can also try having it in local shops and everywhere in Hyderabad, it is super- delicious.
Being the city of Nizams, the cuisine has a strong influence. Try the Nizami dishes like Maghaz Masala, Dum Pukht, Malai Korma, Boti Kebab, and other authentic dishes from the Indian menu! 
Tamil Nadu
Idly and Dosa are compulsory when you talk about South Indian Food, especially from Tamil Nadu. But, there are actually much more than just idly and dosas.
If you are in the capital city, Chennai, then there is a list of must-try foods in Chennai.
Have you tried the crispy Vadas, Paniyaram and Kolukattai? You will know how much south Indian cuisine has to offer.
For non-vegetarians, Chettinad dishes like Chettinad Nattu Koli Kolambu, Mutton chukka and Koli Varuval are must-haves.
Biriyani is different in Southern Tamil Nadu as it is made with a different kind of rice and a lot of local spices. Payasam is a sweet delicacy you should not miss in Tamil Nadu. 
Kerala
A cuisine that has coconut and banana in almost all its dishes is the Kerala cuisine. In various parts of Kerala, you will find a range of taste of the same dish.
Appam, Puttu, Idiyappam are famous breakfast dishes in Kerala.
Kadala curry, Ishtu, and Fish curry are tasty side dish options.
If you are a beef lover, try the beef roast in Kerala. Have Sadhya, Kerala full meals for lunch to fall in love with Kerala cuisine forever.
Being a coastal state, seafood is something you should try every day when you are in Kerala. 
Karnataka
Heard of the famous Bisse belle bath and Akki roti? Yes, they are from Karnataka.
The delicacies vary across the state. Either veg or non-veg, it is super- tasty.
Some dishes like Daali Thoy, Avnas Ambe Sasam, Paagila Podi and Chane Gashi are must-haves here.
For the non-veg options, try Sorpotel and other fish-based dishes in the coastal part of the state like Mangalore. 
Is your mouth watering already?
Visit India and go on a crazy Indian food tour to catch the best of foods to try in India.
Have it all with zero per cent guilt! Prepare to make your tummy happy soon! 
Where to find cheap flights to India?
Check our unique TRAVEL RESOURCES Page with all travel tips on how to get the best deals on flights!
Where to stay in India?
For Hotels or Apartment in India, we recommend searching at Agoda to find the best deals.
If you are on a budget, we recommend Hostelworld to choose a hostel or the guest house according to your needs.
How to save money in India?
For our trips, we always use the Revolut card which guarantees international ATM withdrawals for free up to 200 EUR  with a great exchange rate.
***********
We are Jimmy & Tah, American and Thai Millennials who left our careers in the military and finance to become full-time travellers. 
Connect with us at social media:
**********
If you like our post and you would like to receive Weekly Travel and Food Tips, subscribe below to follow our adventures
Subscribe to get weekly updates and 21 BEST TRAVEL APPS